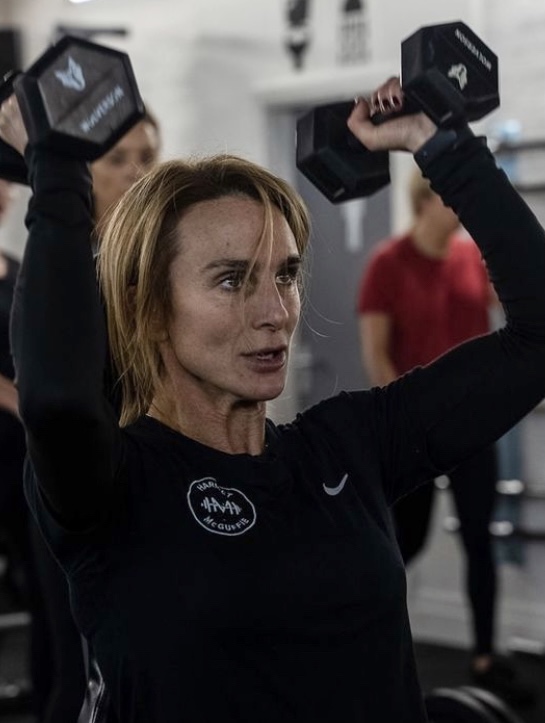 Zoom in the Room
60 pre-recorded zoom werkouts with life time access
to train the Mcguffie way.
On a mission to get in condition... With access to over 60
pre-recorded Mcguffie "werkouts' on Zoom. Training at home or on the go has never been easier.
 HITT it hard, get in cahoots with your glutes there's
a training style to suit all.
Level up your fitness with Zoom in the room coaching
pre-recorded werkouts include:
HERE'S WHATS INCLUDED:
🥵 18 HITT Workouts
💪🏻 20 Mcguffies Method Workouts
🍑 12 Glutes Workouts
🏋🏻‍♀️ 10 Supersets Workouts
🤰 PLUS 2 bonus pre-natal videos
= OVER 60 HOURS OF HARRIET'S CLASSES
FOR YOU TO KEEP FOREVER
(LIFETIME ACCESS)
60+ videos of our live zoom coaching with detailed instructional videos showing the signature Mcguffie method & techniques.
Chip away and do the werk every day. Not for a week a month or 6 months train for LIFE.. Join Now for lifetime access!
Zoom in the Room!
No travel time to the gym choose to werkout when it suits you!
Level up your fitness after lockdown, counting down to summer, seeing friends and family, looking and most importantly feeling your absolute best !
Get up off the floor and give H one more!!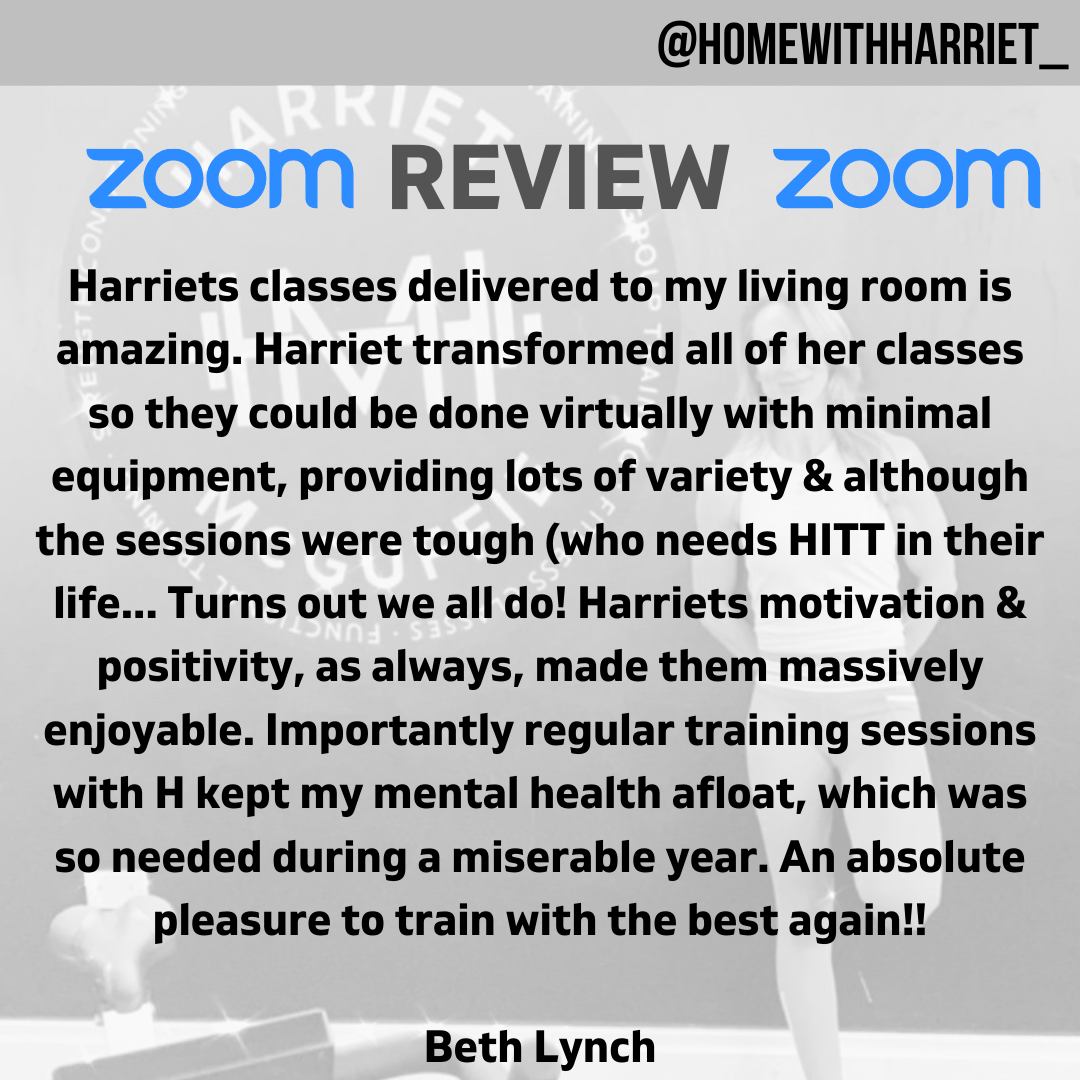 Testimonial:
A testimonial from Beth, highlighting how much she enjoyed the zoom in the room training with H!
We have had so many like this !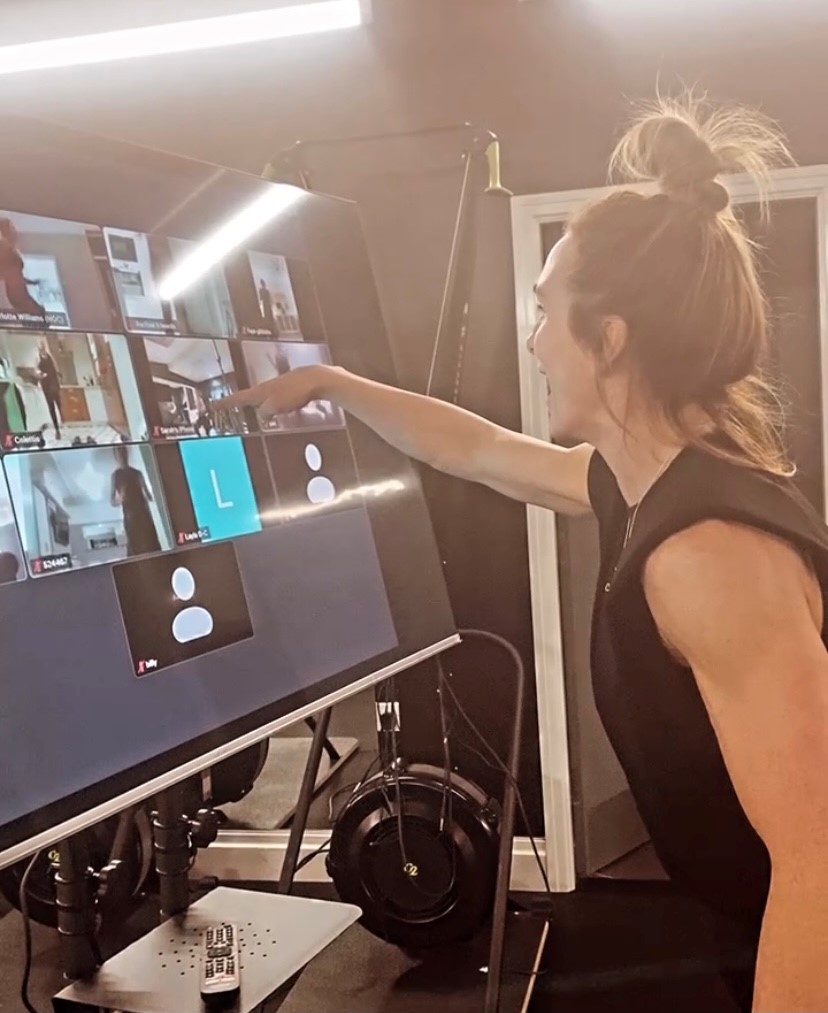 Behind The Scenes:
Behind the scenes action with H!
Sneak peak of Harriet keeping score!!
Hustle for that muscle!!
You choose either way you cant lose. End of round two, no boohoo this is good for you!!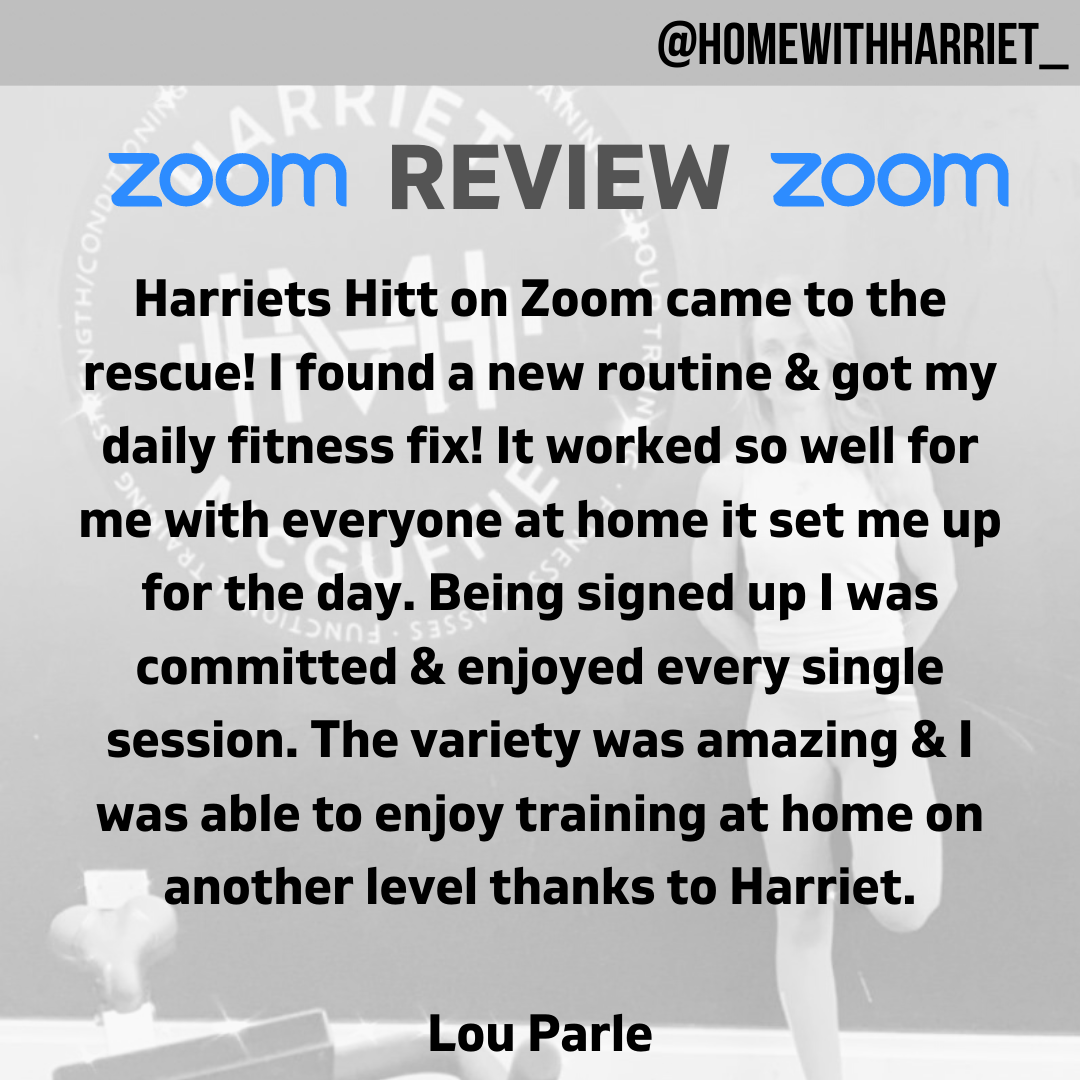 Testimonial:
One of the many testimonials from one of our
previous clients Lou, how she found the wide variety of workouts help set her up for the day. With a busy life the online zoom workouts fitted perfectly around her lifestyle.